The Folly has built an amazing reputation for quality food and service earning many awards along the way. The building dates back to the eighteenth Century and offers a cosy forty seater restaurant and intimate bar area. The food on the other hand is very twenty first century! Head Chef Nicola has created an inventive menu based on traditional British classics with a contemporary twist. Wherever possible local ingredients are sourced and all food is freshly prepared on the premises.
We are looking for an enthusiastic individual to join our team.
This is a permanent, full time position. The ideal applicant would be college trained with some kitchen experience. Full on the job training will be provided.
We offer a competative salary, meals on duty, holiday pay and company pension scheme.
GREAT FOOD - GREAT PEOPLE!
Great opportunity to work in a busy and vibrant environment. Duties include both restaurant and bar service.
A range of shift options are available working between two and four lunch and/or evening shifts per week.
Previous similar experience is highly desirable as is living within a short distance of Towcester. Applicants must be at least 18 years of age.
Excellent earning potential for the right candidate.
For more information, please contact Robert on 01327 354031 or email your CV to [email protected]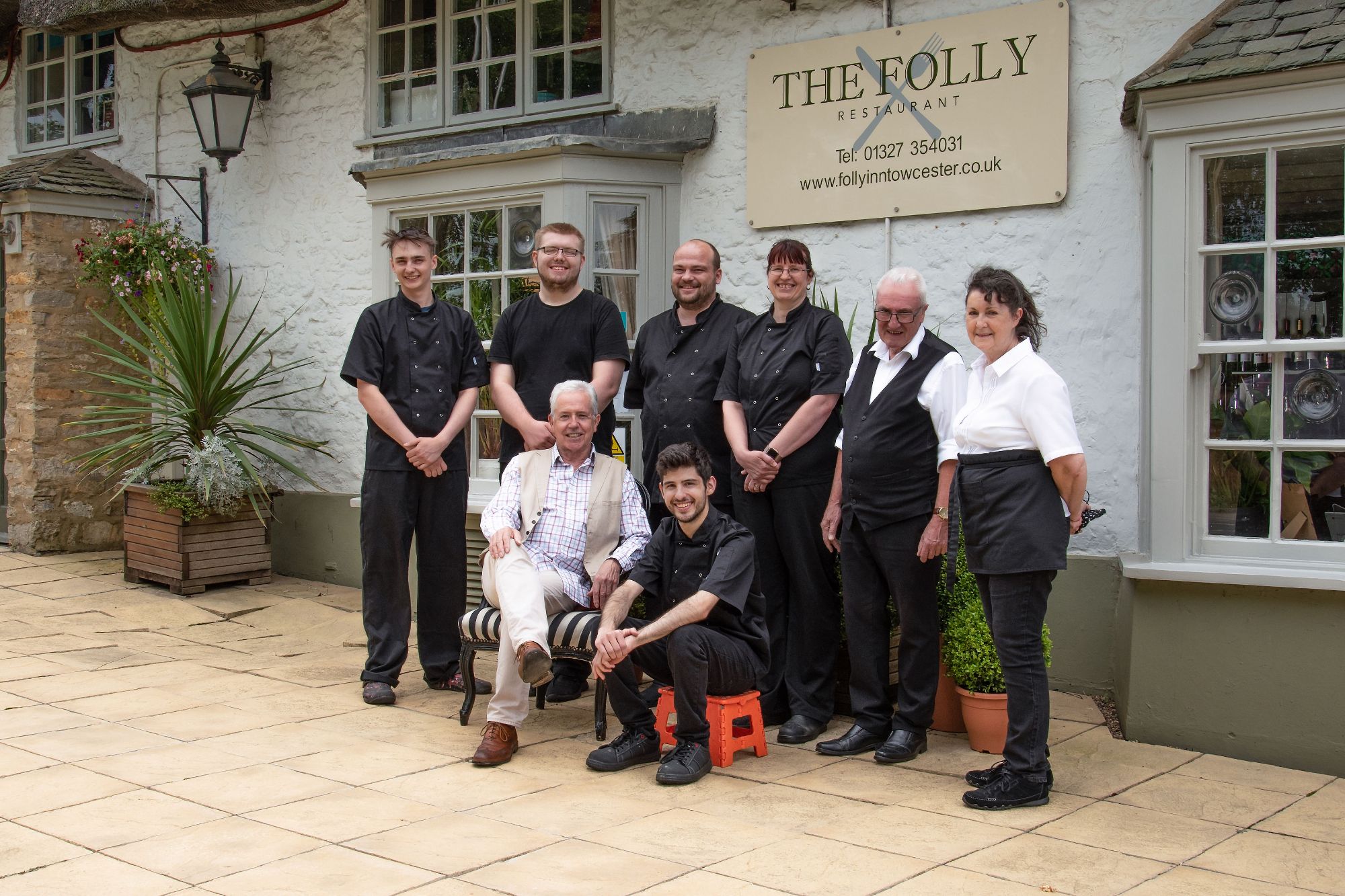 NO CURRENT VACANCY BUT PLEASE SEND US YOUR CV ANYWAY!
The Folly is an award winning restaurant renowned for high end dining in an informal and relaxed environment. All food is freshly prepared using only quality ingredients sourced locally wherever possible.
We are looking for an experienced individual with passion for food and the ambition to progress. Future promotion is possible for the right applicant.
This person will work in all sections of the kitchen although pastry skills would be a particular advantage.
A competitive salary plus share of tips is on offer.
The ideal applicant will live in the Towcester area and possess their own transport.
Please contact Robert on 01327 354031 or email your CV to [email protected]