In the coming weeks and months we shall keep our Covid measures under constant review and tweek where necessary in order to keep everyone safe.
Most of the staff are now fully vaccinated or have received at least one dose. Staff are encouraged to wear a face covering.
Guests are encouraged to sanitise hands on entry and to wear a face covering when moving around the building.
With new cases on the rise again, please be cautious and considereate towards those around you.
Thank you!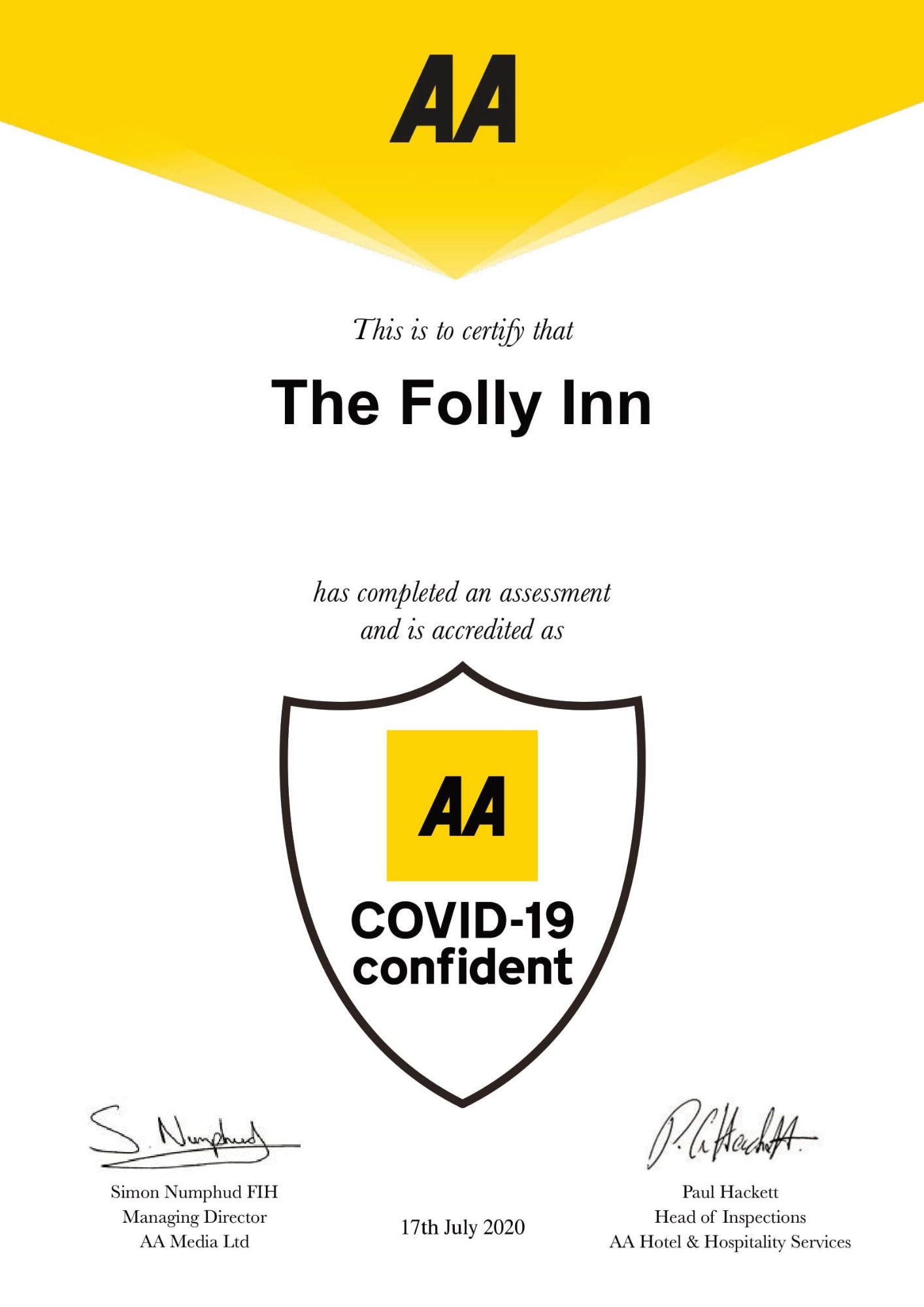 (if anything will ever be normal again!)
For the safety of our guests and colleagues we shall be maintaining some of the additional measures that we've all got used to such as:
Guests can check in for NHS Test & Trace if they wish.
Guests are encouraged to sanitise their hands on entry.
Face coverings will be optional for customers.
We shall not be putting in any additional tables so as to continue to allow enough space between diners.
Guests will always have the option to dine outside in the garden, marquee or gazebo.
Staff will continue to clean and sanitise throughout the service and between guests.
Staff will continue their voluntary personal testing for Covid.
As we move cautiously into this period of freedom, let's all be sensible, careful and considerate towards one another!
Should you have any concerns or suggestions about safety at The Folly please ask to speak to Robert.
We hope that you truly enjoy your visit to The Folly.