We have removed more than half of our tables in the restaurant. Whereas we previously had 13, now we have just 7 which leaves 1 metre plus between them.
Screens separate some tables.
Automatic hand sanitisers have been installed.
All items which could be contaminated by others have been removed from tables.
We have streamlined menus to facilitate social distancing in our kitchen.
ALL adult guests are legally required to provide contact details using either the NHS Test & Trace app or by signing in.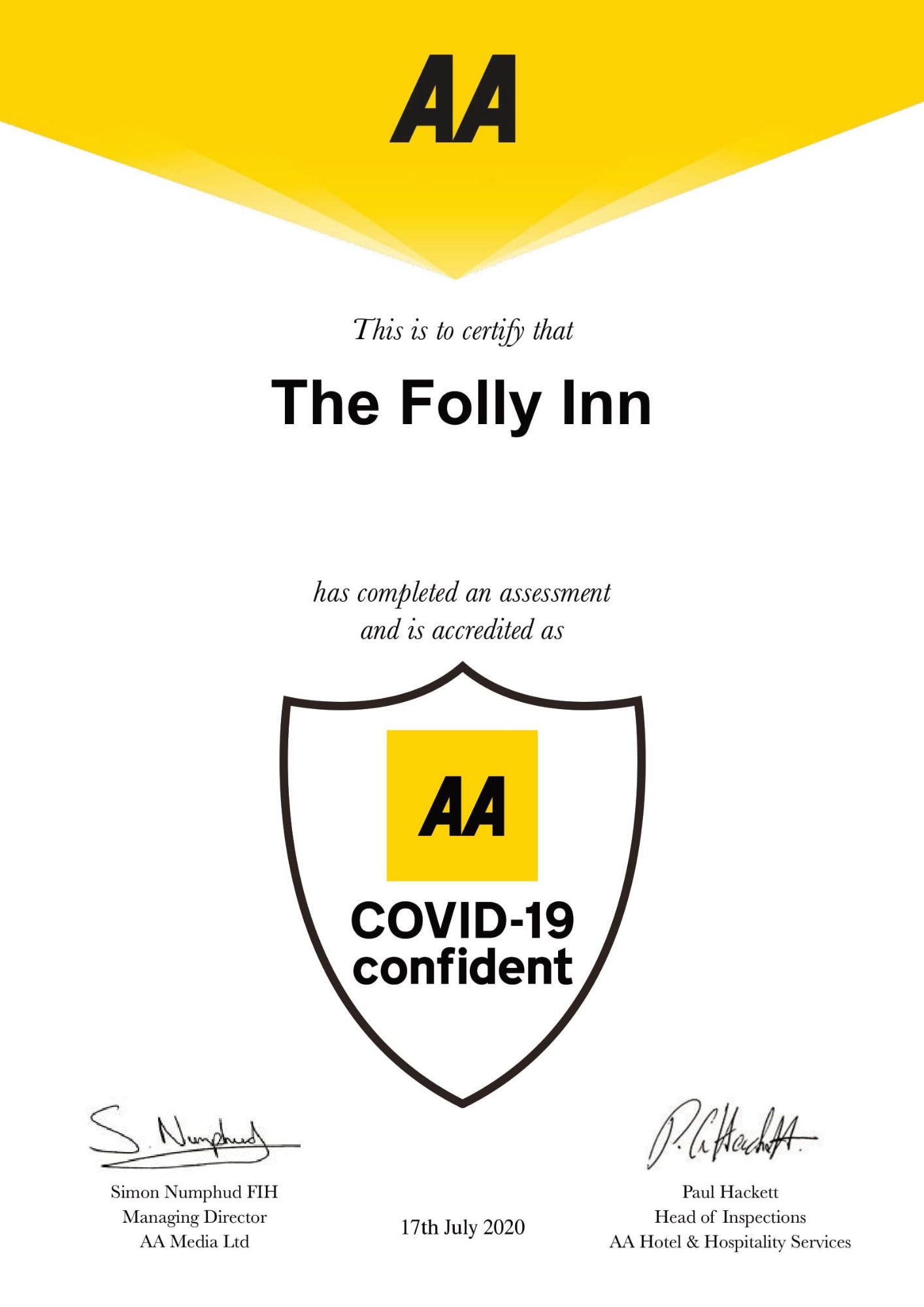 We have created additional outdoor space in our marquee and at other positions in the gardens.
We will remain open during the afternoon so that customers who prefer to dine with less people around can do so between 3pm and 6pm.
All staff will be wearing face shields andf diners must wear face coverings when NOT seated.
The Folly has been AA approved as Covid-19 Confident.
More Information:
Restaurant Guidelines for customers
NHS Test & Trace sign in requirements
AA Covid-19 Confident approved
Should you have any concerns or suggestions about safety at The Folly please ask to speak to Robert.
We hope that you truly enjoy your visit to The Folly during these extraordinary times!