Christmas this year is going to look VERY different from previous years!
As we all come to terms with the ever changing rules, guidelines and laws, it's good to know that some things have not changed! Here at The Folly we continue to offer our renowned level of personal service and amazing cuisine. That will never change!
So this year with party numbers being so severely restricted the format will be somewhat different. Instead of offering a festive party menu, our Christmas classics will be incorporated into our December All Day Menu. This menu will be available from November 25th to December 24th, excluding Sundays.
Deciding NOT to open between Christmas and New Year was a very difficult decision for us to make. But in these unprecedented times we believe it is the right thing to do.
So we will be closing after service on Christmas Eve and reopening on January 6th. We hope that this decision will not cause too much disappointment.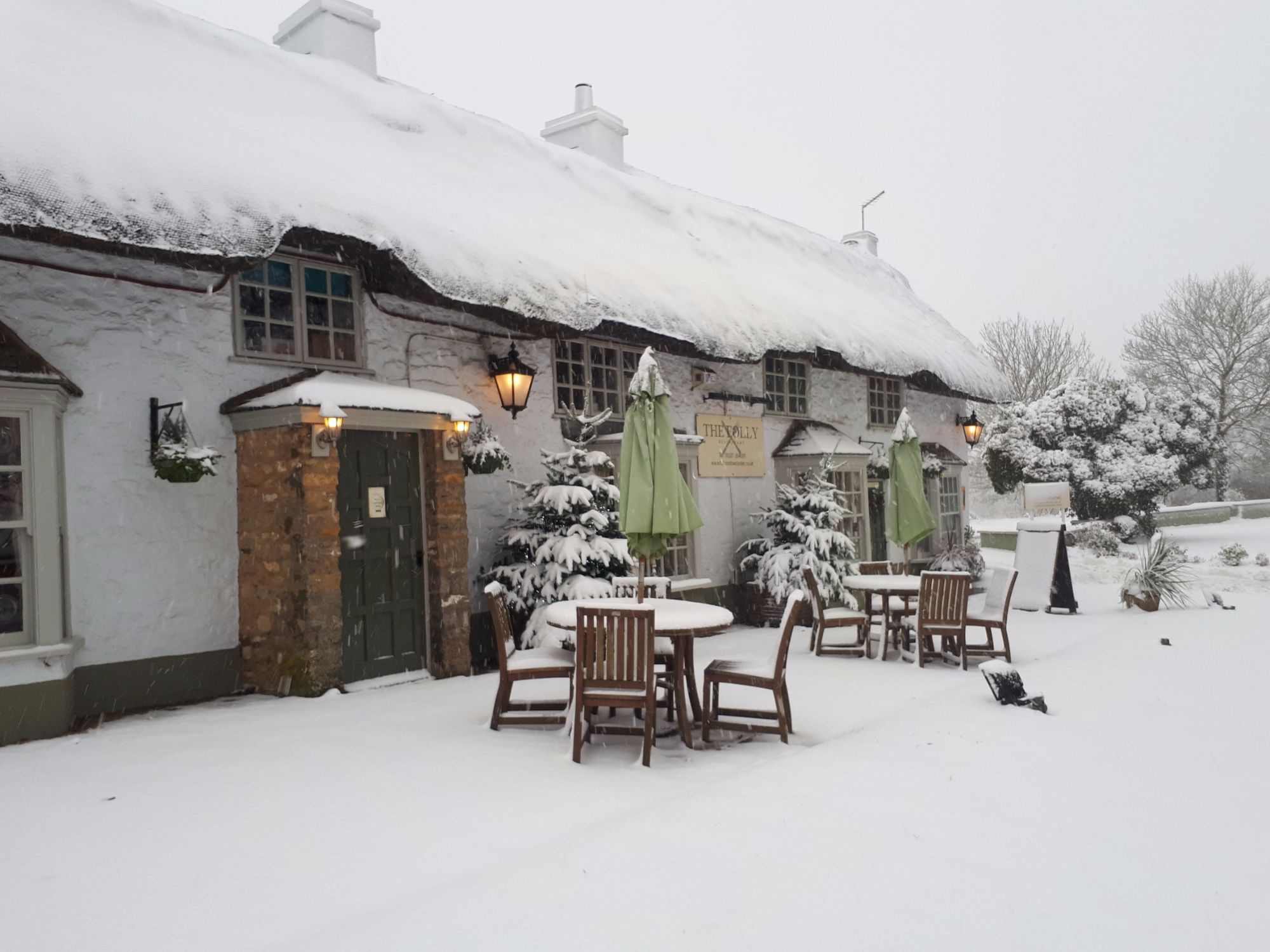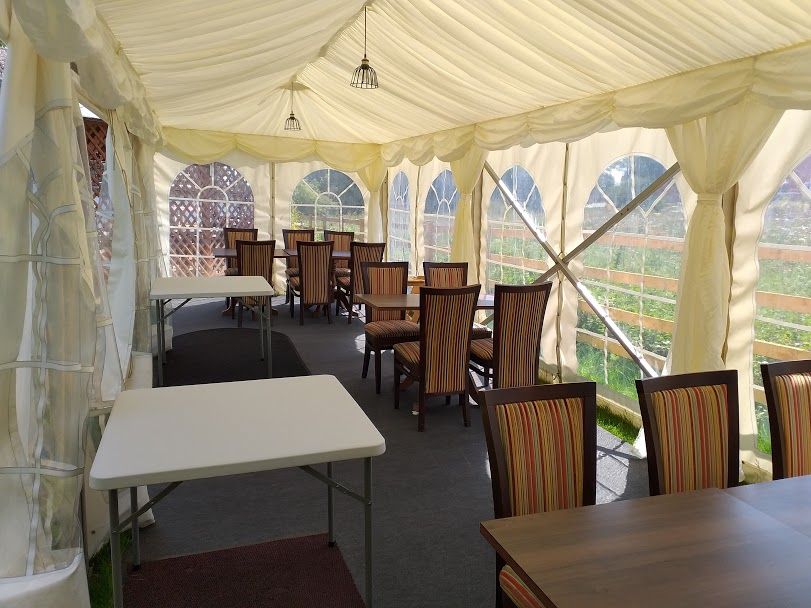 Our heated marquee will remain available throughout the winter season.
Fully weatherproofed' and heated.
Covered walkway for access.
Glazed door for entrance/exit to avoid open flaps.
Speaker with background music.
Decorated with Christmas tree and twinkling lights throughout December.